Launched in 2016, TikTok has become the most popular short-form video content platform. If you are looking to expand your influencer marketing game and dive into the world of short-form video content, TikTok has to be on your list – in fact; it probably needs to be on the top of your list!
Influencer marketing on TikTok has seen a tremendous rise over the past few years, with over 732 million monthly active users and lower competition, compared to Facebook and Instagram.
As a marketer, the thought of adding another social media platform to your already overflowing strategy might seem overwhelming. But TikTok influencer marketing is different from other platforms. You can get traction in lesser time on this platform. TikTok is dominating the social media game due to its unique algorithm, and the content that the influencer shares here connects to the right audience to build an authentic connection.
How to develop a TikTok influencer marketing strategy?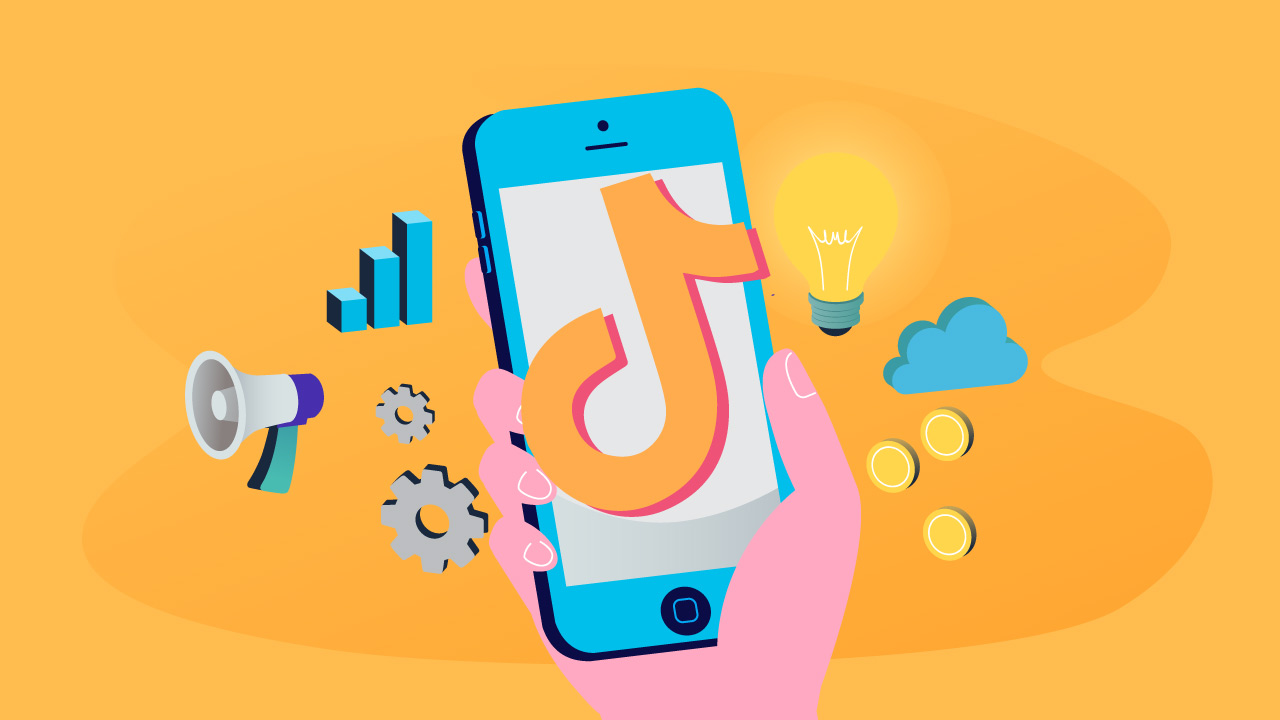 Understand the platform – To get the best out of this new-age app, you should know whom and what it caters to and the other nitty-gritty to determine if it is the best platform for your brand. Reading this article is step one for you. Next, invest time in understanding the algorithm to know who is most likely to engage with your influencer's content for the brand based on their past behavior.
Finalize your campaign goals – Clarity of the end goal is essential when charting a marketing campaign, isn't it? The same rule applies to this new influencer marketing hub TikTok to be able to measure the ROI of your campaign. Before you reach out to the influencers, you need to consider the outcomes for your brand and analyze the key performance indicators you want to use to measure the campaign's success.
Choose TikTok influencers who create relevant content – Next, you need to approach the right influencers for your brand's communication strategy. Once you have a list of plausible candidates, ask your questions like, have they delivered high-quality content to earn positive engagement so far? Is their following similar to your target audience? All in all, have a thorough screening process.
Enable creative freedom – Once you have reached out and finalized your influencers, make sure you don't lower their creativity by exercising too much control over their work. Remember, they have a trusted following and are the experts of the platform for a reason. Let their creative spark flow to ensure that you develop a long-term relationship with them.
Use the Right Hashtags for TikTok SEO – There is a word we've all known pretty well as marketers using social media for our campaigns. Like every other social media platform, TikTok also runs efficiently well when users understand its trending hashtags. In fact, it has been observed time and again that TikTok users respond exceptionally well to hashtag challenges. So, make sure you have researched the right hashtags for your campaign with your influencer.
Measure the campaign results – Before you begin executing your campaign in collaboration with your chosen influencers, it is wise to chart a plan to measure its outcomes. For that to happen, prioritize your goals and measure each response and engagement against it. For instance, if your goal is brand awareness, check for the number of views on the collaboration along with the engagement generation. Further, you can even pair it with other TikTok advertising formats to heighten your chances of being recognized on the platform.
Ensure TikTok Influencer Sponsorships Are FTC-Compliant – Finally, sort your legal formalities with your influencers beforehand to avoid any unwanted legal mess later on. These include using #ad and complying with FTC guidelines. If you have worked with influencer marketing before, you must be aware of the FTC violations, and neglecting them can prove extremely costly to your brand. 
Check out – Inbound Marketing Agency
To sum up, research well before delving into the world of a creative and highly engaging social media platform like TikTok. Strengthen your strategy by reading thoroughly and keeping yourself updated about the influencer marketing trends.