From purpose-driven marketing to new-age digital campaigns, the field of marketing is in for a major overhaul in the near future.
In the future, the COVID-19 pandemic will top the list when discussing disruption of the marketplace.
This ongoing disruption has pushed many sectors into uncertainty. Companies are pausing marketing costs while laying off whole divisions. Just recently, Ola, Swiggy, and Zomato–the three most funded startups in the country–laid off over 1,400, 1,100 & 520 employees respectively. WeWork, Oyo, Uber & ShareChat announced layoffs, while Reliance Industries declared pay cuts of up to 50 percent for its top employees. Even the lucrative IT companies, like IBM & Cognizant, laid employees off as a result of COVID-19.
This trend, being observed worldwide, is impacting the amount of available disposable income causing a worrisome drop in consumption.
It's also proving to be a game-changer for the field of marketing as most brands have had to rethink their strategies to help them sail through these unpredictable times.
So, given the circumstances, how should firms approach marketing, and what changes will we witness in the foreseeable future?
Purpose Driven Marketing
In the wake of the COVID-19 pandemic, marketing is going to be increasingly driven by purpose-based campaigns. In a bid to appear woke and proactive, brands will design & launch campaigns that tackle social injustices while bringing attention to urgent matters. Marketing campaigns in association with charitable organisations will be more common than before so as to form deeper connections with the consumers. These purpose-driven campaigns will be consistent in their messages while trying to appear to drive social change.
One example of purpose-driven marketing is Pepsi's Save Our Restaurants campaign in partnership with Swiggy & National Restaurant Association of India. Through this campaign, Pepsi aimed at providing 2.5 million units of meals to restaurant workers dealing with tough times.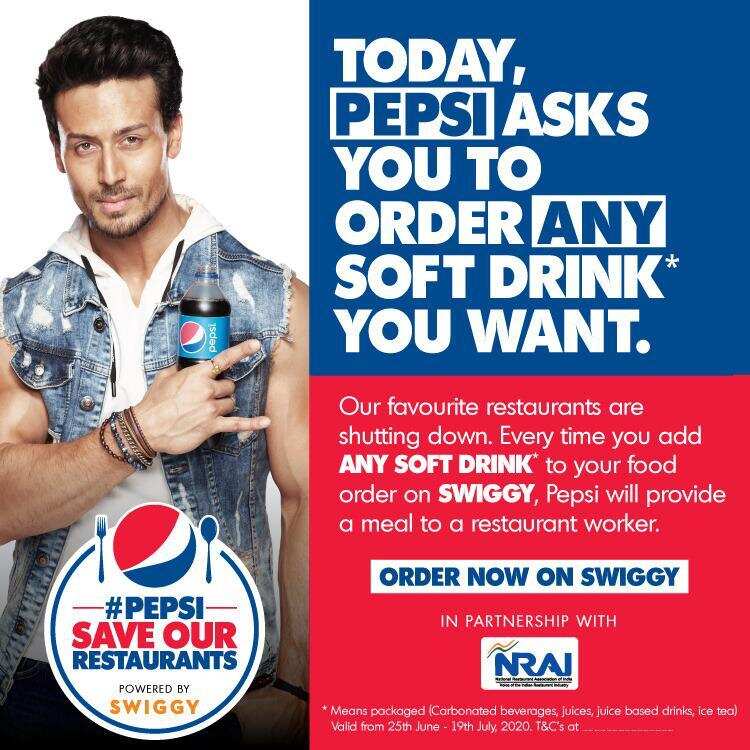 Nestlé, on the other hand, using its chocolate bar brand Munch, partnered with Star India to launch #CrunchKaAttitude campaign to create a film celebrating young India's struggles with the lockdown.
Sensitization of Campaigns & Empathetic Marketing
Given the dire circumstances we're under, brands will become conscious of the impact of their online campaigns. In the future, self-serving, agenda-driven campaigns that don't discuss larger good or coming together of society will generate low buzz. With the rapid transformation in consumer behaviour, communication strategies will also evolve. Mindful marketing that helps in engaging the consumer will rise. Brands will aim to appear more authentic and genuine than ever before by positioning themselves as irreplaceable in their consumers' life. Brands successful in doing so will undoubtedly thrive.
For example, during the pandemic, companies manufacturing sanitizers, disinfectants, and other necessary items ran cleanliness awareness campaigns while promoting products. Reckitt Benckiser, maker of Dettol, for instance, launched its Fight For Access Fund campaign aimed at providing free bars of Dettol soap to the poorest & most vulnerable.
Similarly, streaming sites, like Netflix & Disney+, Hotstar, and online shopping giants, like Amazon & Flipkart, positioned their marketing strategies around the consumers' unique isolation experience while running campaigns that highlight their contribution to India's fight against COVID-19. While Netflix used memes, wordplays, and isolation struggles in its marketing, Amazon announced spending $4 billion in India on COVID-19 response. Whereas Flipkart, partnering with Aegon, launched an insurance cover against COVID-19.
Another example of sensitive marketing is make-up brand Avon's #IsolatedNotAlone campaign aimed at raising awareness about the increase in domestic violence during the pandemic. Making use of the digital space, the brand called upon eminent personalities to discuss the pertinent issue and its effects in an online session.
Moment Marketing Continues Growing
Taking advantage of a monumental or viral event to promote a brand is what 'moment marketing' is, and it's here to stay. The steady growth in the digital space has only made moment marketing more popular with time as the primary, short-term strategy to engage possible customers. Be it a cricketing legend retiring, a memorable sporting victory, an iconic on-screen dialogue, or the first rains of the monsoon, cashing in on an ongoing buzzworthy moment is becoming a major part of the marketing strategy for brands across sectors.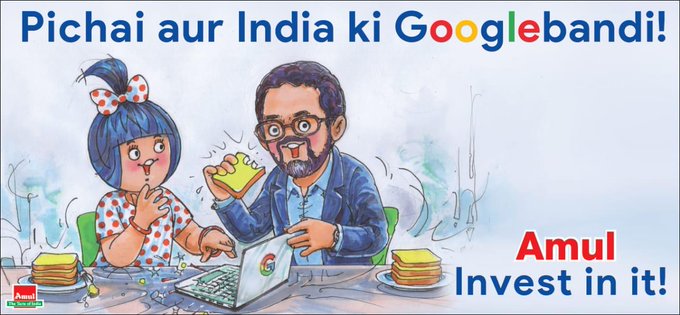 Interestingly, Amul, as we all know, has forever been a leader when it comes to moment marketing. For years, the popular dairy brand has been using topical political & non-political developments in real-time to promote its brand of products.
The advent of social media platforms, like Instagram & Twitter, has made moment marketing campaigns faster, more spontaneous & widespread, and a lot more relatable.
Memes, online trends, hilarious hashtags, trending videos; there's nothing that hasn't, or cannot, be leveraged by marketing the moment.
Check out- Inbound Marketing Agency in India
Innovation in Traditional Sectors
Marketing is bound to evolve in many ways given the disruption caused. Sectors that have been hit the worst are the ones that rely heavily on social gatherings and interactions. Businesses like shopping complexes, restaurants, movie theaters, real-estate and automobiles have all faced the major brunt of the pandemic. But, as they look forward to a post-corona world, big changes are in the pipeline.
With numerous leaps in technology, marketing practices are poised to undergo long-lasting crucial changes in line with behavior change among consumers. While fashion & lifestyle brands have started shifting completely online, the real-estate and automobile sectors are in the process to do the same. Automobile companies are already creating digital dealerships. Real estate, too, is gearing up for digitisation like never before to make sure the sector remains afloat.
For marketing agencies functioning under stressful times, leveraging marketing automation tools like Hubspot, Pardot, or Marketo will prove to be extremely important in order to make sense of the large amounts of online customer data. Only by analyzing the data will agencies be able to form intelligent, targeted campaigns that will provide desired results.
In conclusion, brands across sectors will reevaluate marketing approaches causing drastic shifts in practices. With a limited budget, organic media attention will be more relevant than paid channels. Education will become a constant component in communication campaigns; especially for health & hygiene companies. There will be an increased focus on awareness-centric campaigns that keep people informed and counter misinformation. And, most strikingly, brands will spend less time promoting products/services, and more driving the larger message.